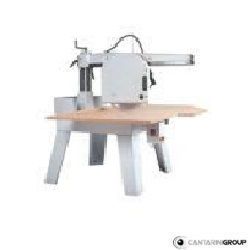 Radial saws: what they are?
The radial saws make straight cuts both freehand and with the help of special guides. The cuts made with radial saws can be perpendicular to the piece to be cut or with an inclination of up to 45 ° with a rectilinear cut.
What is important in a radial saw?
Blade diameter
The cutting depth of a radial saw is directly proportional to the blade diameter. The cutting depth is not only influenced by the blade diameter but by the characteristics of the radial saw.
Engine power
The radial saw needs a motor that develops the power suitable for the type of use for which it is intended. A radial saw with an appropriate power allows to do the job much more quickly and to reduce the wear of the mechanical and electrical parts, to reduce the overheating of the blade and consequently of the cut piece. A powerful engine is not synonymous with large consumption; on the contrary, a powerful motor can do the same job as a smaller radial saw with less effort.